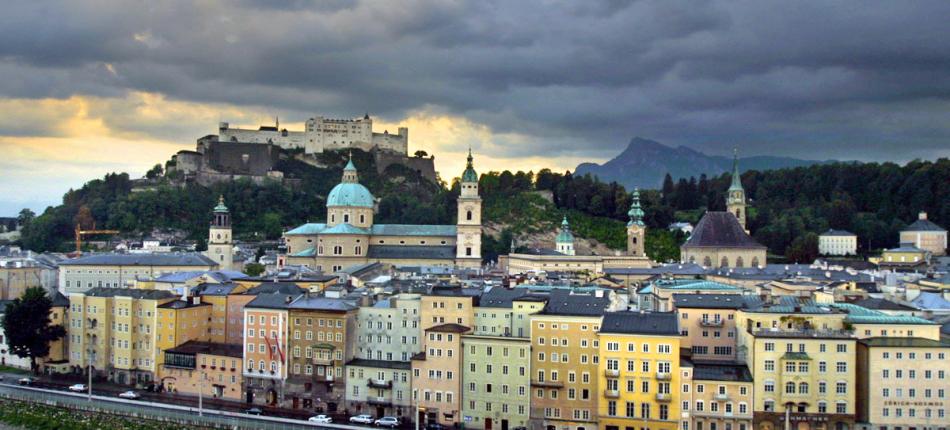 Salzburg is Austria's biggest attraction and the country's history book.
This city as much cultural as it can be. Salzburg's old town is truly amazing and inspiring. Here you may see several cobblestone streets, Medieval and Baroque buildings, palaces, concert halls, monasteries and more. All this makes Salzburg such an iconic, lovely place to stay.
Don't attach only to the Unesco area. It's definitely amazing to visit, admire and pass by. However, Salzburg has more to offer and is kind of unfair to only want to visit this area.
As tips for your trip, be sure you visit: Festung Hohensalzburg, a cliff-top fortress set high above the city; the townhouse where Wolfgang Amadeus Mozart was born and the palace Schloss Mirabell and its surrounding gardens.
In terms of which is the best season to visit Salzburg, the city's mild, rain-dotted climate gives visitors flexibility when it comes to travel plans. Like many of its European neighbors, many choose to travel to Salzburg during the summer, bringing its tourist season to a peak. Both temperatures and prices drop to more comfortable levels in September and October, offering a welcoming alternative.