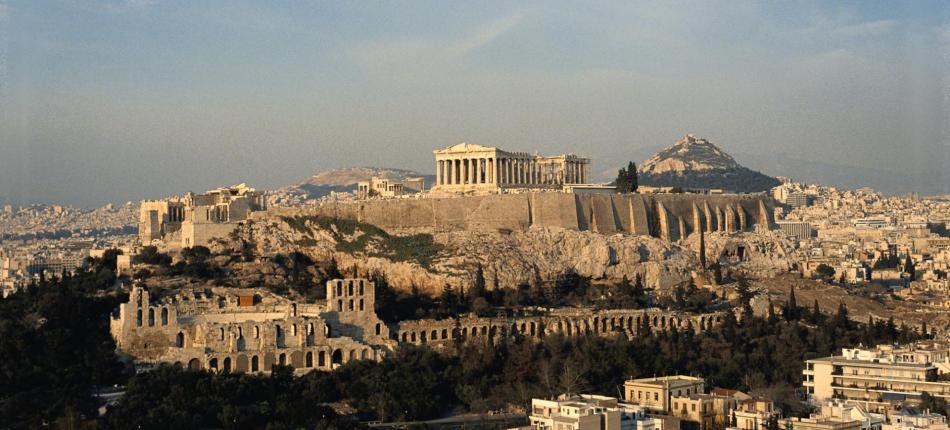 Ancient and modern, this 2500-year-old historic city is a temple of what are the basics of modern civilization and Democracy.
Athens is an open-air museum. One of the biggest tourist attractions is the Acropolis of Athens, the most famous archaeological monument in Europe. This monument dates from 5th BC.  Other interesting and spectacular antiquity is the Temple of Poseidon at Sounion.
In the capital you will admire many imposing neoclassic buildings, true ornaments of the city (The Greek Parliament, AthensAcademy andUniversity, etc). Don't miss visiting the museums hosting unique treasures of our cultural inheritance (Archaeological Museum, Military Museum, Byzantine Museum, etc).
This city allows you a walk around the famous historic triangle (Plaka, Thission, Psyri), the old neighborhoods, reveal the coexistence of different eras. But visitors don't come only to see this ancient monument. Athens has more to offer, with one of the most stylish and trendy nightlife that relies in urban-chic bars and cafés.
In terms of existing a better time to visit this city, Athens is lively all year-round. But if you are seeking for goods sights and warm weather and sunny days, spring and autumn are the best options.