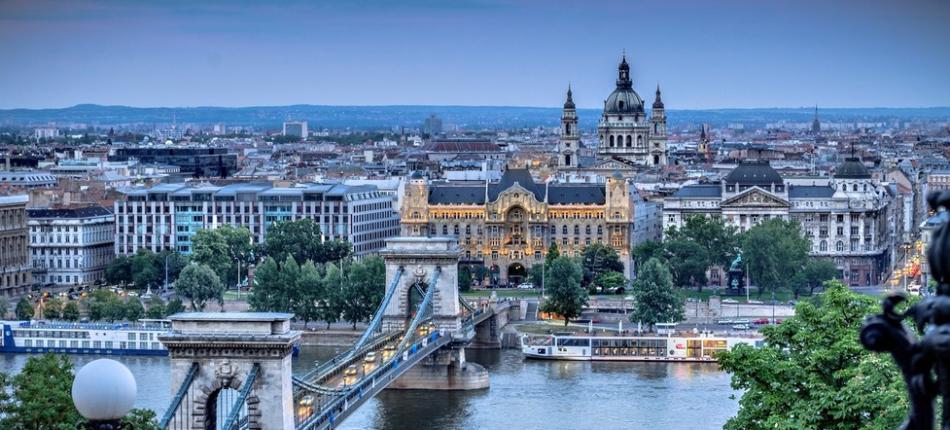 Budapest integrates the restrict group of "new European trendy cities to visit", thanks to the importance and buzz it is receiving the last couple of years.
This city is Hungary's most important and relevant, acquiring visible significance right after the 1867 Compromise representing the Hungarian culture and power, which stands on iconic buildings from the castle to the Parliament to the Gellert Baths, showing Hungary's importance in Europe.
While you are walking in Budapest, the city's architecture will pop up to your eyes with enough baroque, neoclassical, Eclectic,Art Nouveau and modern creations.
In terms of gastronomy, Budapest is great! It is sophisticated with a touch of refine cosine along with excellent wines, which makes this city a very pleasurable place to eat.  
Being in Budapest is good experience and will, for sure, give you a good time and make you understand why this city is turning into a more and more trendy city.