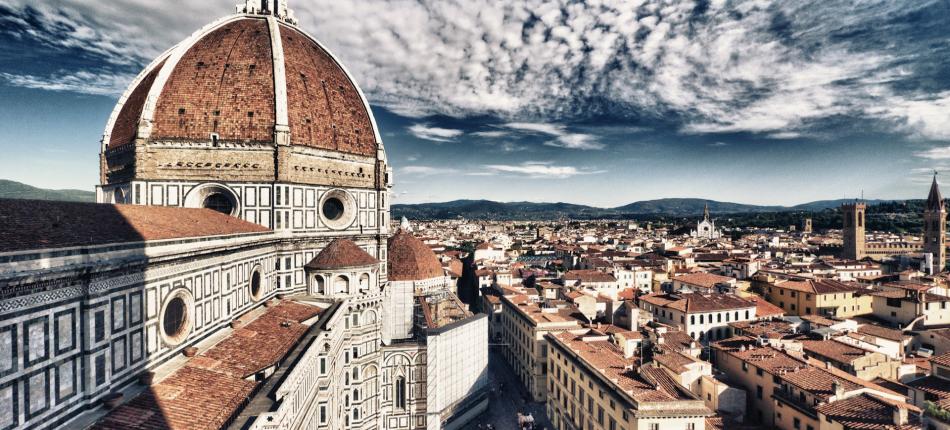 Florence is magnetic, romantic and busy. This city "gave birth" to the Renaissance and changed the way we see the world today. For centuries it has captured the imaginations of travelers.
With a strict relation to art at its maximum exponent, thanks to its past, Florence is amazingly rich in art and culture. Here, you have over one million Renaissance art works, that's right- among them Michelangelo's David and Botticelli's Birth of Venus. The city is filled with towering cathedrals and its urban fabric has hardly changed since the Renaissance. A walk along the Arno offers views that didn't changed a lot.
As stated above, art here is supreme, and you have art-filled churches like Santa Maria Novella and fantastic museums (Palazzo Medici-Riccardi).
In the case of Florence there isn't a right time to visit this city, because of its humid subtropical climate. So, you can visit this city in any time of the year.
In terms of gastronomy, Florence is also very good with the tasty Florentine steaks and some of world's greatest wines.
This city will, for sure, make you want to repeat the experience. Only one visit to this city won't let you see all it has to offer.