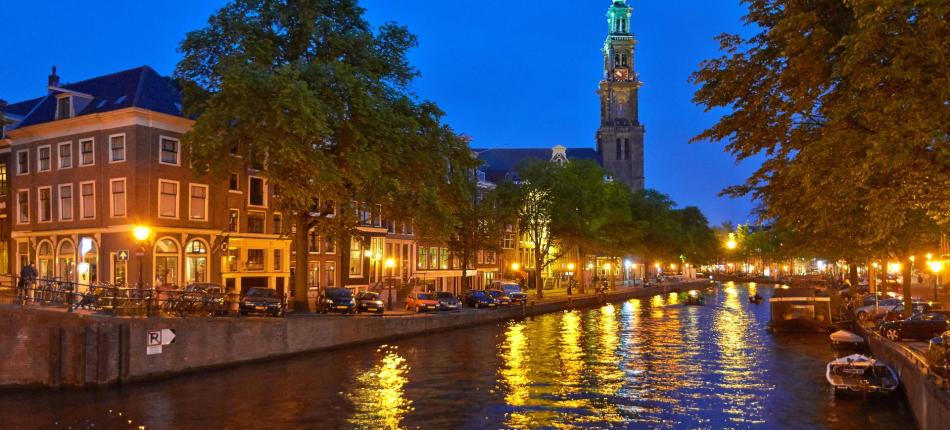 It's a charming city and is known as the City of Canals. No, I am not talking about Venice… it is Amsterdam actually.
Interesting and instantly likable, Amsterdam is so rare and complex at the same time. You either have the enthusiastic ambience of one big metropole or either feel the quietness and intimacy in some places not that far from the center. This is one big cultural city that enjoys and veneers art at its greatest expression. Proofs are the Anne Frank Huis, the Van Gogh Museum and the Rijksmuseum, with its wonderful collection of Rembrandt paintings.
This interest for the cultural aspect doesn't deny the laidback attitude in such tolerant country as Netherlands is. So other very particular and almost exclusive thing from Netherlands, therefore from Amsterdam as well, is the coffeeshop. Seen with big curiosity, coffeeshops are visited by almost every tourist and visitant as often as museums are. Another exotic and unique place to visit is the Red Light District.
For those who love to take amazing pictures and like to create envy to their friends, the canals and the bridges are a must! Don't leave before riding a bicycle in the city.
Unique. This complement suits Amsterdam really well.