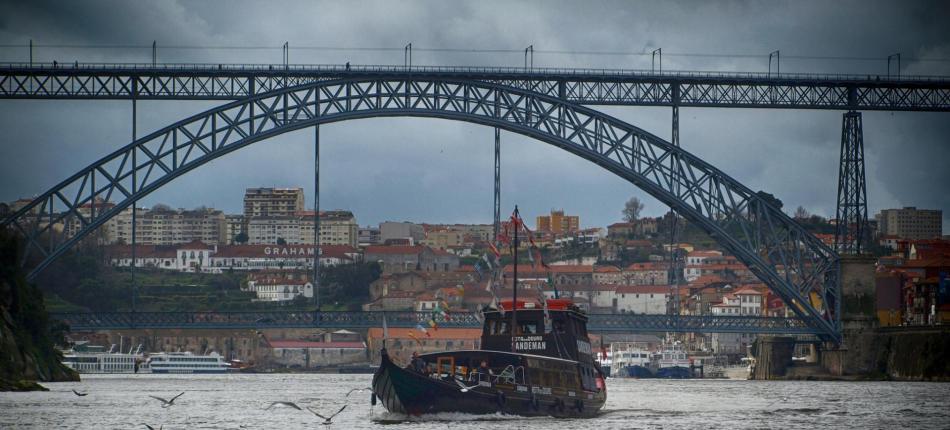 Exploring Porto will definitely exceed your expectations. The Best European Destination Award in 2012, totally deserves its positive appraisal.
Porto or Oporto is a complex mixture of old historical neighborhoods, especially in the old city center, along with modern and fresh buildings typical of any metropole. The Cidade Invicta is full of breathtaking sightings such as Dom Luiz I Bridge over Rio Douro, São Bento train station, the old city center, Clérigos church and many more places, which makes the city perfect for those who love to take pictures and make a photographic report.
People who enjoy getting to know cities at night can't ignore the Ribeira (riverside). This is a perfect spot to chat, have a drink or simply walk near the river while enjoying the sight of Vila Nova de Gaia, the city connected to Porto thanks to Dom Luiz I Bridge. What's more, Porto is a city full of life at weekends at night. So, one does not simply leave Porto without experiencing Porto at night.
Porto will, for sure, make you love it by its gastronomy and the worldwide known Port Wine. Before saying goodbye to the city, you have to taste Porto's traditional dishes – Tripas and Bacalhau and a cup of Port.
During your stay, you will notice how charming, funny, humble and spontaneous local people are. In a matter of seconds you are sensing their good vibe and get your heart warmed.
It is hard to point out any sort of bad thing about this city. Without a doubt, you will keep Porto in your memory, and I guarantee you that there will not be any negative memory. Once you try Porto, you want to repeat.