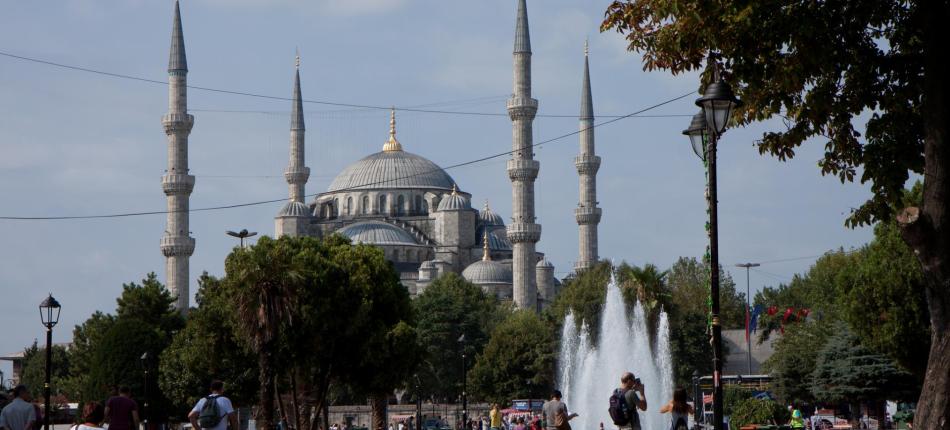 The only city with territory in both European and Asian Continents combines the ancient and modern worlds.
Istanbul, thanks to its rich history, has beautiful monuments that are still preserved for us to admire. Thanks to the Byzantine period you are able to admire their churches and palaces ornamented with spectacular mosaics and frescoes. After them, arrived the Ottomans that decorated mosques in a magnificent way. Istanbul skyline is gorgeous because of the high monuments that compose it. While in your journey, be sure you visit places such as: Aya Sofya, Basilica Cistern and the Blue Mosque.
Local people are one of the most friendly you'll meet. They are good-humored, kind and welcoming towards tourists. Istanbul is, definitely, a good cultural experience.
In this city you'll taste some of the finest and better tasting food. Local enjoy eating and drinking, so be prepared to taste one of the best cuisines in the world.
During your time in Istanbul enjoy the local nightlife. Clubs, cafés-bars, live music avenues and the rooftop bars. This city's nightlife won't disappoint you.